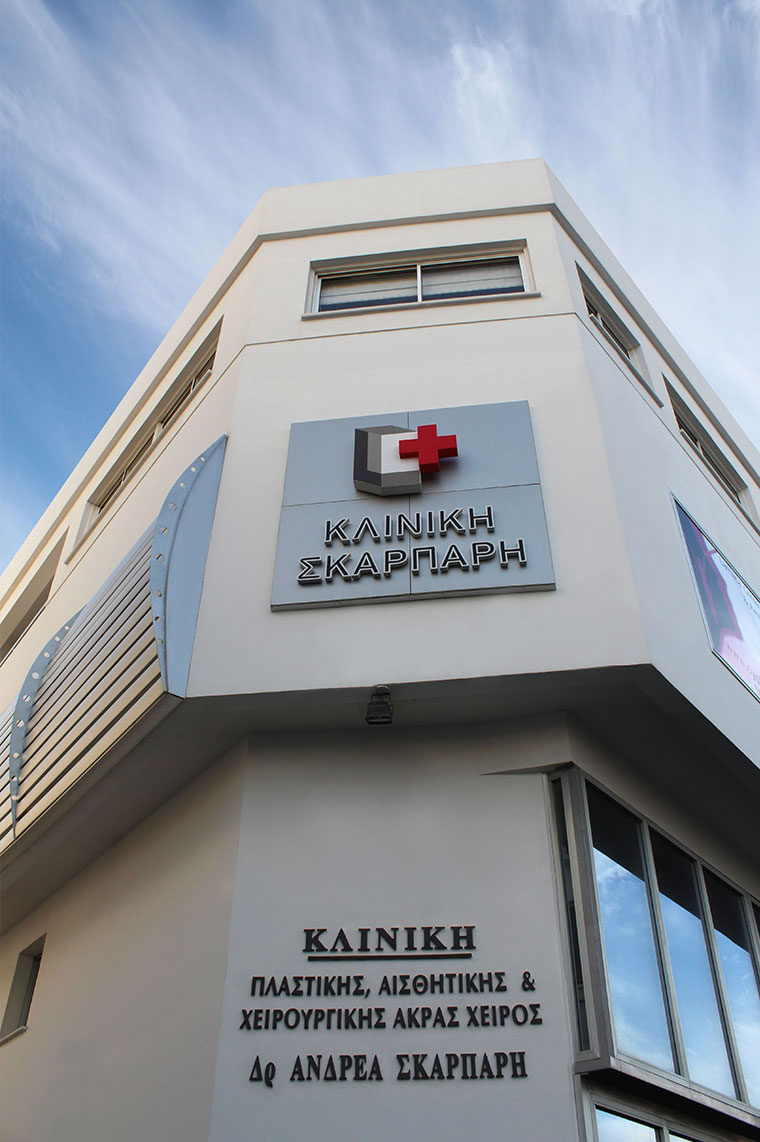 The Andreas Skarparis Aesthetic and Reconstructive Surgery Clinic is a state-of-the-art private surgical clinic and Medical Spa – Laser center.  The center is licensed as a private hospital by the Cyprus health authorities.  It meets and is regularly inspected to the stringent EU requirements, so you can expect the highest standards in care, hygiene and expertise.
The Clinic is dedicated exclusively to Plastic and Aesthetic surgery and surgery of the Hand.  The Cyprus Plastic Surgery clinic was established in 2001 by the Director, Dr. Andreas Skarparis a well renowned plastic surgeon and a pioneer of Medical Tourism for Cosmetic Surgery in Cyprus.  The clinic enjoys a reputation of excellence not only from the local community but also from our international clientele.  The majority of Dr. Skarparis's work is cosmetic surgery and the clinic is equipped with the latest technological equipment available for surgery and laser treatments.  The center has been featured in TV documentaries both nationally and internationally.
The Clinic is serving an international clientele.  An increasing number of European and Middle Eastern patients are coming to the Clinic combining surgery of the highest standards and recovery in idyllic settings with an all year round wonderful weather.  The Clinic offers a body and mind rejuvenation. Incorporates Medical Spa – laser surgery department offers the latest word in non-invasive therapies and anti-aging treatments for the body and the face such as Fractional Erbium Laser Facial Rejuvenation, Cryolipolysis, Eendermologie (LPG) treatment for cellulite, skin tightening with Mesotherapy.
The staff are highly trained professionals with a warm approach and dedicated to offering the best personal care.  Patients always merit the excellent care they receive in the clinic.  The clinic is only 10 minutes from Larnaca International Airport and conveniently located close to the many hotels and apartments in the coastal resort of Larnaca.  The resorts of Limassol, Ayia Napa and Protoras are only about 45 minutes away.  It is located in the center of the town, very close to the main shopping area, coffee shops and entertainment complexes.  The seafront of Larnaca with the palm tree lined promenade is only ten minutes walk from the clinic.